Blue Eye Group was started in 2001 by Michael Hobach.
In 2005 Blue Eye Group was organized into an LLC in the state of Wisconsin…
The primary focus of Blue Eye Group since its inception has been Internet Marketing and the technology that makes Internet Marketing effective. Today, Blue Eye Group LLC has successfully proven that it's fairly easy to get started online with cost effective Internet Marketing for any business.
About founder Michael Hobach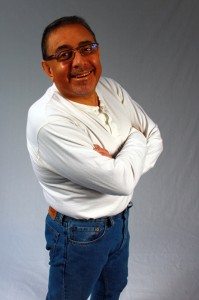 Welcome! My name is Michael Hobach and as the Managing Member of Blue Eye Group LLC, I have been responsible for providing the leadership and focus on the most cost effective Online and Off line Marketing technologies for small and medium size business clients.
I've been focused on providing the latest technologies in every project I'm involved. Regardless of the type of business you have, or are thinking of starting, the Products, services, training, and guidance available here will rocket your business growth.
I've been heavily involved in this technology and have worked with many business owners to get their websites to perform as a profitable business asset. Some businesses choose to spend a lot of money on conventional print-type marketing – and others have realized that marketing online is much more cost effective. I have developed many strategies to help businesses with their online marketing and growing their business!
There are a lot of the concepts and ideas used in our marketing here on the Grow Your Local website. These are provided at no cost to business owners. We do have some more intense training available for the serious business owner in our Member area. Anyone can follow the step-by-step "look over my shoulder" kind of training provided, which makes it easy to implement in your business.
My Promise to you
I've been known to give away too much information, and here on Grow Your Local you'll see a lot of ideas that can be implemented for Free, or for little cost. Take a look around and see for yourself…
The Truth is…
I've struggled in my 57+ years here on earth. Actually, I've had a number of huge business failures in my young years. It's not always easy to figure out what you want to be when you grow up, or what really caused a business idea to fail. I make a terrible employee and while I've had several fantastic 'JOBS' in my life, I still prefer to be my own boss.
Imagine getting an idea for a business and putting in the effort, and money to make it happen, only to discover that you don't know what you're doing…
I'm a huge proponent of doing something that you are passionate about.
My background is technical, although there is this right brain creativity that seems to dominate most of what I do.
Truth be known that I didn't really start doing what I was passionate about until about 1995 when the Internet was born… I have a real passion for the technology and the human engagement of the Internet. Since 95, I've been able to try a lot of things. Experimenting if you will. Initially I thought that I wanted to build an Internet company with data centers and lots of routers, servers, and a whole lot of maintenance needs. Actually I did. In 1995 I created a corporation that is still going strong, with several data centers and a lot of hardware. Also a lot of employees to keep things running right. That company is locally based in Frankin Wisconsin, and is run today by my son.
In about 2003 I realized that I was more interested in the growth in marketing on the Internet. There is a whole long story behind this, but I will spare you. The truth is that there has always been a movement online perpetuating the latest and greatest way that businesses should 'Act' online. I will be the first to tell you that in the early years I did follow what others were doing and telling me that I should do. Until I got smart…
It wasn't until 2006 when I realized what really works and how to put a business online and get their business and online traffic to grow the way that everyone else was trying to achieve. I don't mind failing – do you? You see, until you fail and learn from those failures, you can't be successful. It's true! Throughout my life I have never been afraid to try something new and fail. My dad told me when I was really young to be different, and not be afraid of what others say or how they criticize. I remember hearing his voice every time I get the urge to try something new.
So here it is… The things that I've learned by failing throughout my journey are being taught here, and they are also the principles we use at the Blue Eye Group LLC to help our business clients grow their business. Understand that there is no – 'one way' to do anything, and what works for one business may not work for another. It's important as you think about your business and what you've tried and what doesn't work.
Check out Michael Hobach's Linkedin profile and endorsements. Click here
Michael has been a Point of Contact (POC) with ARIN since 1995 –